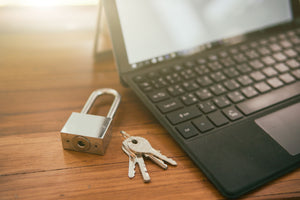 Secure your PC , personal information & data, passwords, Photos & Videos from online hackers who can access it due to no security or low security on your computer and misuse it in many ways and you may end up loosing thousands of dollars.
We will protect you form online viruses, Trojan, Malware, Spyware, and Online Cyber Security Threats. We will also train you how to identify scam emails and protect your personal data and information before hackers install anything in your PC. We can create kids accounts for safe internet browsing and you will receive a weekly report

FREE Anti-Virus will be provided until subscription is Valid and we will do a complete thorough scan and will remove any viruses and will make sure your PC is in good health.
Its an online virtual service and we may have a video call to see your computer or access your PC and troubleshoot any software issue, please always keep regular backups as we are not responsible for any kind of data loss while fixing it.

If required , we may ship you USB/CD to install Antivirus Program or send you the link to download and install with a Registration KEY

Do not hesitate to contact us 24/7 days a week and we will get back ASAP
1ST TIME ITS ONE YEAR AND THEN NO CONTRACT , CHOOSE ANY NUMBER OF MONTHS OF YOUR CHOICE